What kind of home loan can I get for a 620 credit score?
Your credit score does not actually determine how much home you'll be able to afford. A FICO Score is only a representation of how much risk you bring as a potential borrower. However, your credit score significantly affects how expensive your mortgage can be if you decide to take on a home loan.
People are always worrying about how low credit scores will stop them from moving into their dream houses. But today, we're here to tell you that it's time to shelve those worries away.
Everybody deserves a safe and warm place they can call home. That is why regardless of your credit score (or non-existence of one), you will most likely be able to qualify for some mortgage down the road. The real difference a credit score really makes is how much more interest you will need to pay for or how much down payment you will need to put forward. Depending on the type of mortgage you might land, you might also have to pay for a different kind of insurance and unique charges not found on other loans.
This article is for potential mortgage borrowers with credit scores starting at 620. Although a 620 FICO Score does fall below the good range, you'll be happy to know there are definitely options out there for you. So today, let's find out what these options are to give you a start on your mortgage loan journey.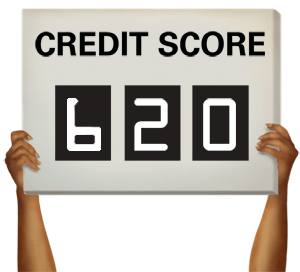 Credit Scores
You probably stumbled on this article because you have just seen your credit score, and chances are, you already have some idea that this does not exactly put you in the best position mortgage-wise. After all, fair is definitely not exceptional if we're going to talk about FICO Scores.
Just for reference, the following is how FICO categorizes the range of scores:
300 to 579: Poor
580 to 669: Fair
670 to 739: Good
740 to 799: Very Good
800 to 850: Exceptional
However, we want to make sure that you are looking at this the same way mortgage lenders will be once they start looking at your application.
Did you know that it's not actually enough to know just one of your credit scores, especially if you want to buy a house? It's true. You can actually have a lot of credit scores depending on who computed for them. One each from Experian, Equifax, and TransUnion, the three biggest credit reporting bureaus, lenders turn to gather information about possible borrowers. Most of the time, you can actually get different credit scores from each of these institutions, but lenders will only be referring to one for your application. And this will be the middle credit score.
For example, you might get a 635 from Experian, a 620 from Equifax, and a 625 from TransUnion. To determine your eligibility and compute your costs, lenders will refer to your score from TransUnion (625) to evaluate your application. They won't be getting the average of your scores. Instead, they'll choose the middle value and use it moving forward.
Further, sometimes people want to buy a house because they'd just gotten married, or they're trying to build a home for a family. When you decide to buy a house with a partner and apply for a mortgage, this can become a joint application under both of your names. In this situation, you'll really have to find out all your credit scores. You can get your middle credit score and your partner's middle credit score, and the lower number between these two middle values will be the one used by lenders.
620 Credit Score Home Loan Options
Now that you have established that you have the minimum credit score of 620 that lenders will be basing their judgment on, what would be the best type of mortgage for you?
The answer: it will still depend on your particular circumstances.
Just as you want to buy a house for your own personal reasons, there is also no cookie-cutter mortgage deal that would be the best fit for everyone.
Let's take a look at some of the home loans you can choose from.
FHA Loan
Since you're reading this article, you are most likely a first-time homebuyer, and we want to say congratulations! We're so happy you're taking this next big step in your life.
The great news is, there is a government-backed loan program specifically meant for you in the mortgage insured by the Federal Housing Administration. The FHA loan is your most basic type of mortgage, in that nearly everyone can qualify for this type of loan.
According to Experian, 99% of consumers have a credit score of at least 500, so almost everybody actually meets the minimum credit score requirements of the FHA loan.
Unfortunately, FHA loans do have their drawbacks. Consider the following for a moment.
1 – Down Payment and Interest Rate
If you have a credit score between 500 and 579, this means that you will need to make a down payment of at least 10% of your home's purchase price. On the other hand, if you have a FICO Score of 580 and above, you can close with as little as a 3.5% down payment. Now that sounds like a pretty good deal. But, since you have a 620 credit score, you might think, "Why put down 10 or 20 percent when you can go as low as 3.5 percent?"
It is important to keep in mind that the lower equity you start with, the more you'll pay in interest over the life of the loan. You'll probably even end up paying thousands more, especially if you get a 30-year loan term.
2 – Mortgage Insurance Premium
Secondly, FHA loans require an insurance premium that you have no way of avoiding.
This mortgage insurance premium is not even meant for you as a borrower. Instead, this protects the lender if you default on your loan. So no matter how much equity you gain after 10, 15, or even 20 years, you'll need to keep paying for this insurance until such time that you become the 100% owner of your dream home.
Conventional Loan
With the kind of credit score you have, what we actually recommend you get is what's called a conventional loan.
This loan type is the opposite of a government-backed mortgage, so typically the requirements are steeper than with FHA loans. Aside from having a credit score of at least 620, you'll want to have a good debt-to-income ratio to impress lenders, and you'll want to have more money in the bank to make a down payment.
It is important to note at this point that since conventional loans are borrowed from private lenders, the minimum credit score required to qualify for a loan really varies from one lender to another. Some lenders might be happy to loan you with the money you need at your current score, but for others, you might need to fork over more down payment if you don't meet their specific minimum credit score required.
Private Mortgage Insurance
However, what really sets conventional loans apart from FHA loans is the private mortgage insurance (PMI) that does eventually fall off by itself once you meet a certain amount of home equity.
Like the mortgage insurance premiums you have to pay for with FHA loans, PMI is really meant to protect lenders and represents an extraneous charge most borrowers will obviously want to avoid. That's why if you are capable, we recommend you prepare at least 20% of your home's purchase price right at the outset. Then, if you make this larger down payment to close your mortgage deal, you can completely skip paying for PMI.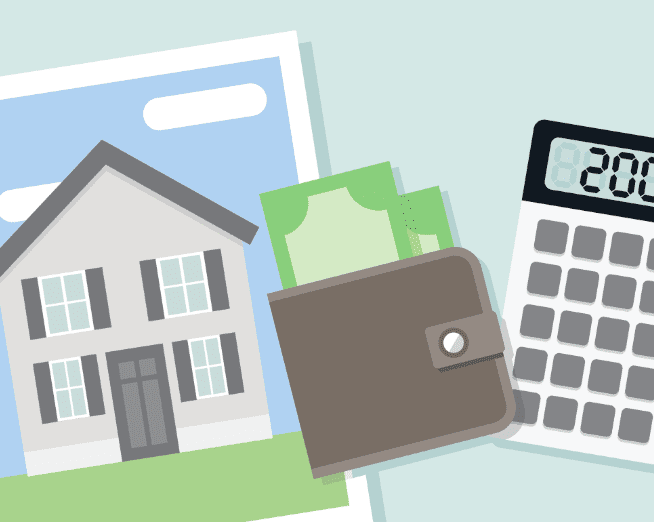 Conclusion
There are several types of mortgages available in the U.S., but it really comes down to what credit score you have to find out what options you can get. There are even VA loans from the Department of Veterans Affairs that service members can qualify for as long as they have a credit score of at least 640.
U.S. Department of Agriculture (USDA) loans don't actually require a minimum credit score but demand you buy a house in a rural area to qualify for a loan. And if you're getting this house in the middle of nowhere to take advantage of the USDA loan zero-down payment scheme, remember that zero percent equity means more interest charges that will put you in more debt for many more years to come.
The best option, definitely, is to get a conventional loan. You already meet the minimum credit score requirement right now, so you really have to worry about making that 20% down payment. However, if you can even improve your credit score just a little bit by paying your bills on time or watching your credit utilization ratio, this can also help you convince the mortgage lender to give you a higher loan amount.
As far as conventional loans are concerned, you've really done most of the work that matters once you have a score of 620, so you need to go that extra mile to snag more benefits for your mortgage loan.
Are you ready to buy a house?